STE is one of the major international systems integrator of Airport Information and Communications Technology solutions with capabilities encompassing the whole life cycle of an Airport project.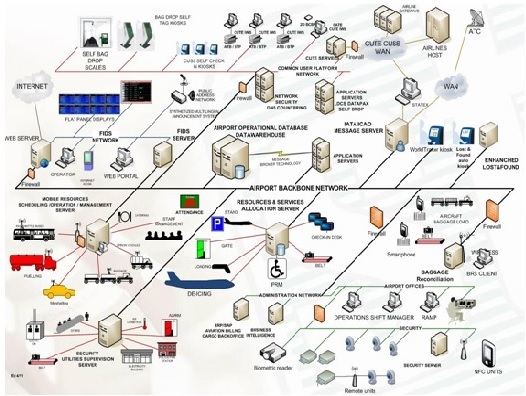 The solutions provided by STE are based on an outstanding range of applications developed in-house integrated with additional modules from international market leaders.
Turn-key ICT Airport solutions covering all phases of the projects
Requirements analysis and System Design
Software application modules
"Ad Hoc" applications development and integration according to IATA standards
Networks infrastructures
Systems Integration and Test
Deployment, activation, hand-over and support
A comprehensive applications portfolio Including:
Local DCS, Weight & Balance
Datapax, Pax Check, FIDS
Message Distribution
AODB and Baggage Drop-Off
STE has established an Airport Global Integrated Service (AGIS) performing maintenance activities at Customer site, at STE maintenance centres or remotely. Help Desk, based on Best Practice ITIL is part of the centralised support service.