Vision:
"To maximize the value of the projects for our customers by creating models of excellence and innovation."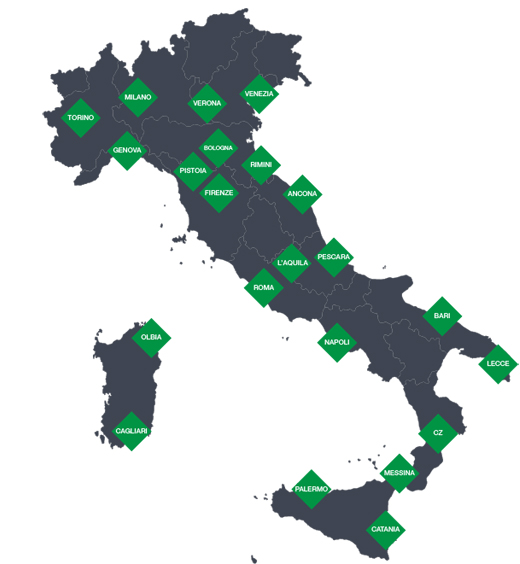 The national support structure is made up of direct and indirect S.T.E. centres. A map of the main cities where the service centres are located is shown to the side.

All our technicians are specially trained and equipped with vehicles, lap-tops, mobile phones and all the necessary equipment.
Every service centre has a complete assortment of spare parts in stock to cover any requirement. Any defective parts are sent to the headquarters in Pomezia, from which they are forwarded to the various authorized repair centres.

The internal CMS (Call Management System) monitors compliance with the SLAs (Service Level Agreements), as well as the traceability of the spare parts and the warehouse inventories.